Download
Please, download the java jar file NanoImage Analyzer (~4MB, Last Update on February 23, 2017 - version 1.8). NanoImage Analyzer works on different systems, including Microsoft Windows, Mac OS X, and Linux-like systems.
Instructions to Run
To run the NanoImage Analyzer:
The description of agglomerates, the network visualization, and the group formation are showed in the other panels. In the main window, you can see at the left-bottom the distribution of agglomerated particles, calculated by the frequency of agglomeration.
Image Sample and Format of the Data File
Click to donwload the sample image and its correspondent data file with the coordinates of the nanoparticles.
The data file has three columns: number of the nanoparticles, coordinates X and Y; they are separated by tabulation. The image below shows the coordinates of the sample1.txt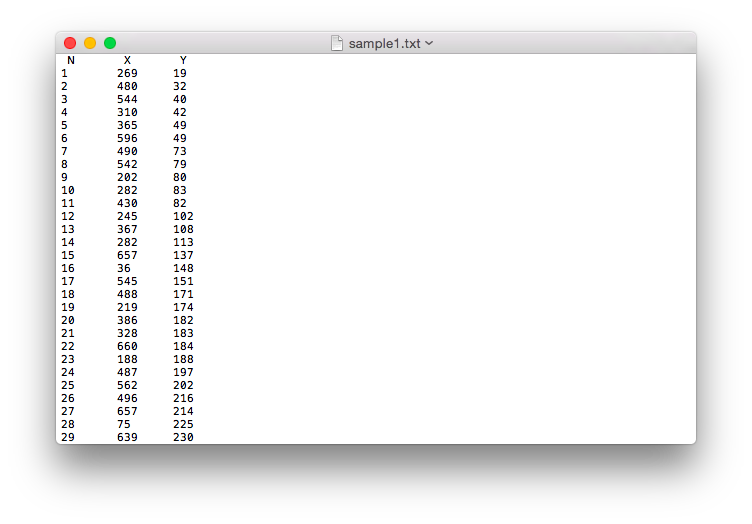 If you have questions or suggestions, you can send us an email to brunobrandoli gmail com